DA 40 SERIES is PolyDADMAC with 40% solid content. It is a liquid cationic polyelectrolyte of different viscosity (molecular weight), with a high charge density. The charge density makes it well suited for flocculation. It is widely used in drinking water treatment, wastewater treatment, textiles, cosmetics, mining (coal, gold, diamonds, etc.), paper-making, soil treatment, the oil industry, etc. It is food grade.
APPLICATION
• For water treatment, suggested using it mixed compatible with Poly Aluminium Chloride for water treatment of turbid river and tap water, etc.
• When used alone, it should be diluted to the concentration of 0.5%-5%( based on solid content).
• The dosage is based on the turbidity and the concentration of the different sources of water. The most economical dosage is based on the trial. The dosing spot and the mixing velocity should be carefully decided to guarantee that the chemical can be mixed evenly with the other chemicals in the water and the flocs cannot be broken.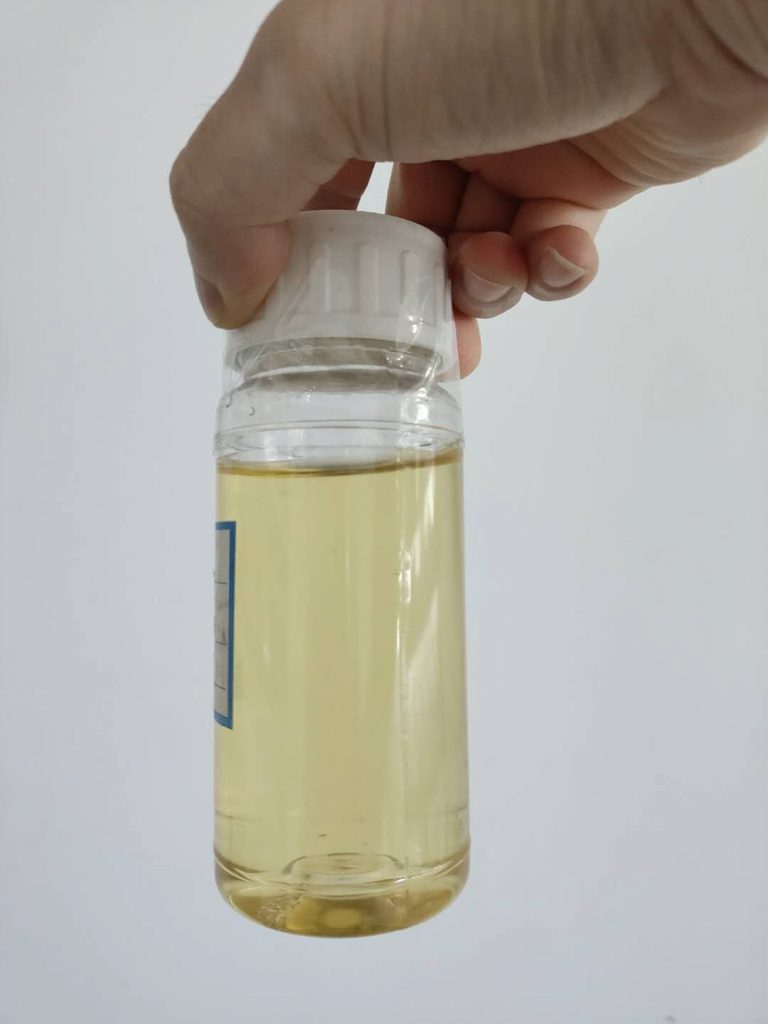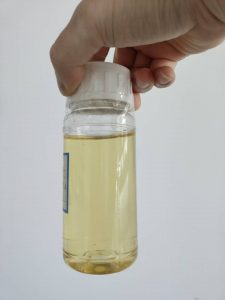 DA 40 SERIES
CHEMICAL NAME:
Polydiallyldimethylammonium chloride
(Shortened PolyDADMAC or PDADMAC)
CAS NO.:
26062-79-3
BENIFITS:

Liquid form makes it is easy to use.
It can be used alone or in combination with inorganic coagulants, such as Poly Aluminum Chloride.
Nontoxic of suggested dosage, economical and effective at low levels.
Can eliminate the use of alum & further ferric salts when used as primary coagulants.
Reduction in sludge of dewatering process system
It is adaptable to wide range of pH value, between 0.5 and 14.

APPLICATION FIELDS:

Drinking water treatment and wastewater treatment
Textiles color fixing agent
Color removal
Sugar application
Mining (coal, gold, diamonds etc.)
Paper-making
Oil industry
Sludge dewatering
PACKAGE
200L plastic drum or 1000L IBC drum.
STORAGE
Should be stored in original containers in a cool and dry place, away from sources of heat, flame, and direct sunlight. Please refer to the Technical Data Sheet, Label, and MSDS for more details and shelf life.
SPECIFICATIONS
| | | | | | | |
| --- | --- | --- | --- | --- | --- | --- |
| DA 401 | Colorless to Light Yellow Liquid | 39.0-41.0% | 3.0-7.0 | 1.01-1.10 | Low | 200-500 |
| DA 402 | Colorless to Light Yellow Liquid | 39.0-41.0% | 3.0-7.0 | 1.01-1.10 | Medium | 500-1000 |
| DA 403 | Colorless to Light Yellow Liquid | 39.0-41.0% | 3.0-7.0 | 1.01-1.10 | Medium | 1000-3000 |
| DA 404 | Colorless to Light Yellow Liquid | 39.0-41.0% | 3.0-7.0 | 1.01-1.10 | High | 3000-5000 |
| DA 405 | Colorless to Light Yellow Liquid | 39.0-41.0% | 3.0-7.0 | 1.01-1.10 | High | 5000-8000 |
| DA 406 | Colorless to Light Yellow Liquid | 39.0-41.0% | 3.0-7.0 | 1.01-1.10 | Very High | 8000-12000 |
| DA 407 | Colorless to Light Yellow Liquid | 39.0-41.0% | 3.0-7.0 | 1.01-1.10 | Very High | 12000-15000 |
| DA 408 | Colorless to Light Yellow Liquid | 39.0-41.0% | 3.0-7.0 | 1.01-1.10 | Very High | >15000 |